I will show you How To Download Triliton's Shaders for Minecraft 1.20.3. The developer was able to establish a higher minimum need due to the fantastic lighting and shadow effects of shaders, making it a far more demanding shader than others. Despite this, the shader seems to be getting better all the time while the overall looks are getting better. God rays have been softened, water tones and reflectivity have improved, and numerous ludicrously brilliant and dark colors have been kept from showing up in strange locations. Eliminating the indoor fog is another small modification that may surprise many people owing to the level of detail. If you have an AMD card, you already have a good edge because it appears that Triliton's Shaders Pack is more compatible with those than any other kind. Other brands of cards might or might not work with this shader update, but if you don't have anything else, the Nvidia GTX Series will work.
The water color and reflectivity, smoothed godrays, and a fantastic new color filter are just a few of the modifications made to Minecraft by Triliton's Shaders patch. This filter prevents obscenely bright or dark colors from appearing in areas where they shouldn't. The removal of indoor fog, which is not only annoying but also ridiculous given that fog doesn't typically seep inside structures in the actual world, will please veteran Minecraft players.
Triliton's – Screenshots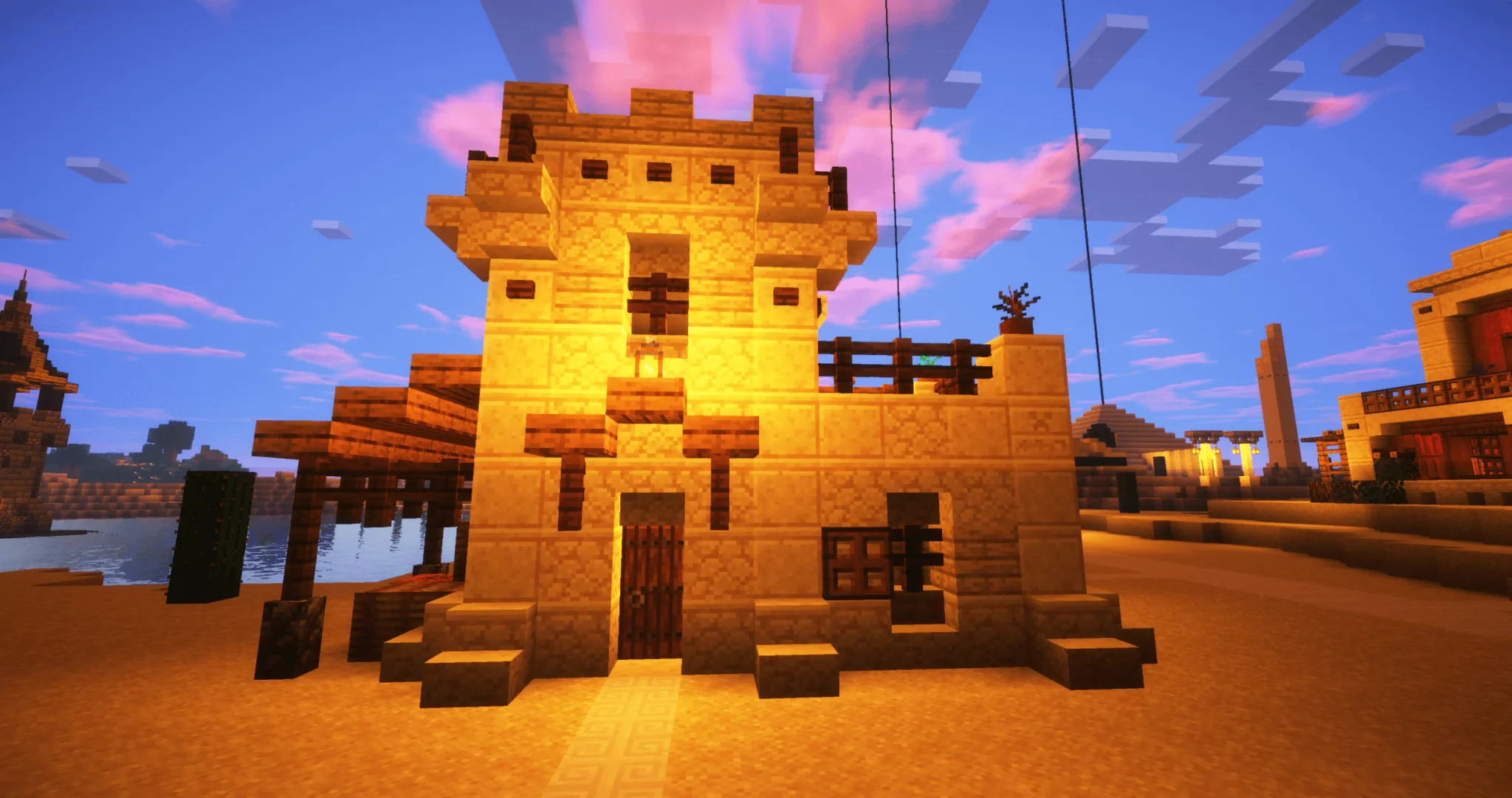 How To Download Triliton's Shaders for Minecraft 1.20.3
This Minecraft shaderpack is fully compatible for Minecraft 1.20.3 and the rest of the previous versions. Follow the steps below:
Let's get right into this! Scroll down until you get to the downloads section. There is the Triliton's Shaderslink.
You have to choose now if you want to do this the Optifine way or the Iris way. For this Minecraft Tutorial, I'll use Optifine.
There are two different links. Each of them is for something different, click on both please.
Let's download both of the files. And that is Optifine and the shaderpack itself, let me tell you what to do.
Click on the first link please.
After that, it will take you to the redirection website, when you get there, click on the link again.
You are finally on the right website where you need to be, look at the right side please.
There is a section that we will use, and that is the "Downloads".
Make sure you choose the right Minecraft version and hit "Download".
Now just take both of the files and drop it on the desktop.
Let's repeat the steps on the second file as well.
If you want more in-depth tutorial, I have on on How To Install Shaders in Minecraft. Check it out if you want.
How To Install Triliton's Shaders in Minecraft 1.20.3
Let's double-check if you have Optifine and Shaders on the desktop, otherwise, this won't work.
Take a look on the left-down corner of your screen, there is a Windows Search Bar. Open it.
Type in %appdata% and then hit enter.
The roaming folder will pop up.
Find ".Minecraft" folder and open it.
When you are there, scroll down to find the "shaderpacks" folder and then simply open it.
Now, take Triliton's Shaders 1.20.3 and drop it in there.
You may ask, what to do with Optifine? I'll show you.
Go back to the desktop and double-click on the file.
Read all the info and when you are ready, hit install.
Open the Minecraft Launcher, open it.
Choose Optifine, hit play.
Once you get to the Minecraft Menu, go to Options -> Video Settings -> Shaderpacks.
Double-click on the shaderpack that you've just installed, it will enable that.
You can now click "Done" and that is everything.
Triliton's Shaders — Download Links
[1.20.3] Download Triliton's Shaders