I will show you How To Download Potato Shaders for Minecraft 1.20.3. The best graphics cards have recently been purchased up by a lot of people, who are now selling them online for exorbitant prices. We well understand that setting up a powerful computer these days is not only expensive but also challenging due to the complexity of everything involved. Fortunately, we have a Minecraft shader here today that will be ideal for your requirements. It is appropriately known as the Potato shaders 1.20.3. The FPS Boost texture packs complement this pack the best. The lightweight nature of Potato Shader is highly advantageous if you want to attain great overall gameplay quality. The world's Minecraft gamers have benefited greatly from this shader. The majority of powerful Minecraft shaders use an excessive lot of your computer's resources, which over time can be rather annoying.
Running a low-quality shader is more fun than running a high-quality shader if you play video games for extended periods of time. No one wants to give up frame rate for beauty. Finally, it's typical for hardware components in older Computers to wear out or break. If your graphics card breaks, for instance, you might be forced to utilize the motherboard's integrated graphics card instead, which would, to put it mildly, offer less-than-ideal results. All of this sounds very horrible, am I right? Actually, using the same computer for many years isn't all that horrible. Although we will be writing these articles from a variety of PCs, our main machine is currently roughly 8 years old and functions flawlessly.
Potato – Screenshots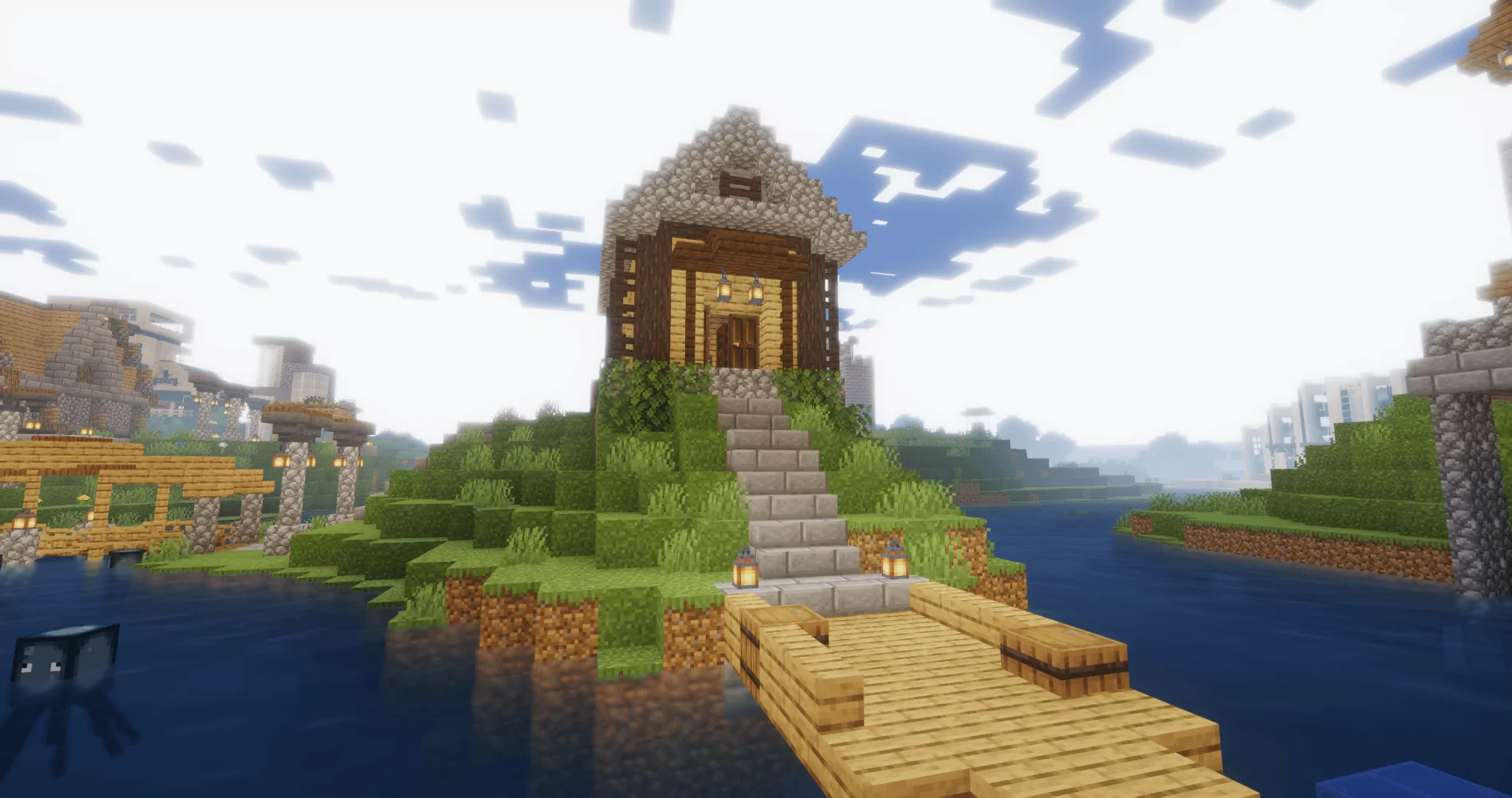 How To Download Potato Shaders for Minecraft 1.20.3
This Minecraft shaderpack is fully compatible for Minecraft 1.20.3 and the rest of the previous versions. Follow the steps below:
Let's get right into this! Scroll down until you get to the downloads section. There is the Potato Shaders link.
You have to choose now if you want to do this the Optifine way or the Iris way. For this Minecraft Tutorial, I'll use Optifine.
There are two different links. Each of them is for something different, click on both please.
Let's download both of the files. And that is Optifine and the shaderpack itself, let me tell you what to do.
Click on the first link please.
After that, it will take you to the redirection website, when you get there, click on the link again.
You are finally on the right website where you need to be, look at the right side please.
There is a section that we will use, and that is the "Downloads".
Make sure you choose the right Minecraft version and hit "Download".
Now just take both of the files and drop it on the desktop.
Let's repeat the steps on the second file as well.
If you want more in-depth tutorial, I have on on How To Install Shaders in Minecraft. Check it out if you want.
How To Install Potato Shaders in Minecraft 1.20.3
Let's double-check if you have Optifine and Shaders on the desktop, otherwise, this won't work.
Take a look on the left-down corner of your screen, there is a Windows Search Bar. Open it.
Type in %appdata% and then hit enter.
The roaming folder will pop up.
Find ".Minecraft" folder and open it.
When you are there, scroll down to find the "shaderpacks" folder and then simply open it.
Now, take Potato Shaders 1.20.3 and drop it in there.
You may ask, what to do with Optifine? I'll show you.
Go back to the desktop and double-click on the file.
Read all the info and when you are ready, hit install.
Open the Minecraft Launcher, open it.
Choose Optifine, hit play.
Once you get to the Minecraft Menu, go to Options -> Video Settings -> Shaderpacks.
Double-click on the shaderpack that you've just installed, it will enable that.
You can now click "Done" and that is everything.
Potato Shaders — Download Links
[1.20.3] Download Potato Shaders