I will show you How To Download Ebin Shaders for Minecraft 1.20.3. The graphics in the game will be significantly improved thanks to the intriguing and decently high-quality shaderpack for Minecraft Java Edition called Ebin Shaders. It will produce a world lighting system, lovely water, and realistic clouds. The shaders does not add common blur effects, because to this the game looks extremely clear and lovely in its own way, the light becomes very soft and it is everywhere, yet shadows are present. There are big cumulus clouds in the sky that move, disappear and appear, there is no sun or it is practically invisible, it does not blind, but there are also no lovely effects from the refraction of sunlight.. It is definitely worth it to try Ebin Shaders 1.20.3, I personally love to play with that.
Innovative features were added to animations with the creation of Ebin Shaders 1.20.3. That results in a realistic setting, improved graphics, and beautiful views with loads of illumination. These are straightforward shaders that run well on slower systems. Ebin Shaders can change all the graphics, environments, and backgrounds in Minecraft, among other things. Since shaders can add a certain level of realism to the world, these sophisticated files give the game its identity. This package ups the ante in terms of style and incorporates top-notch picture quality.. Below, you can find in-depth tutorial on Ebin Shaders for Minecraft 1.20.3. As you might know, it is not that easy to install it. It all depends on many things, so make sure you follow my steps.
Ebin Shaders – Screenshots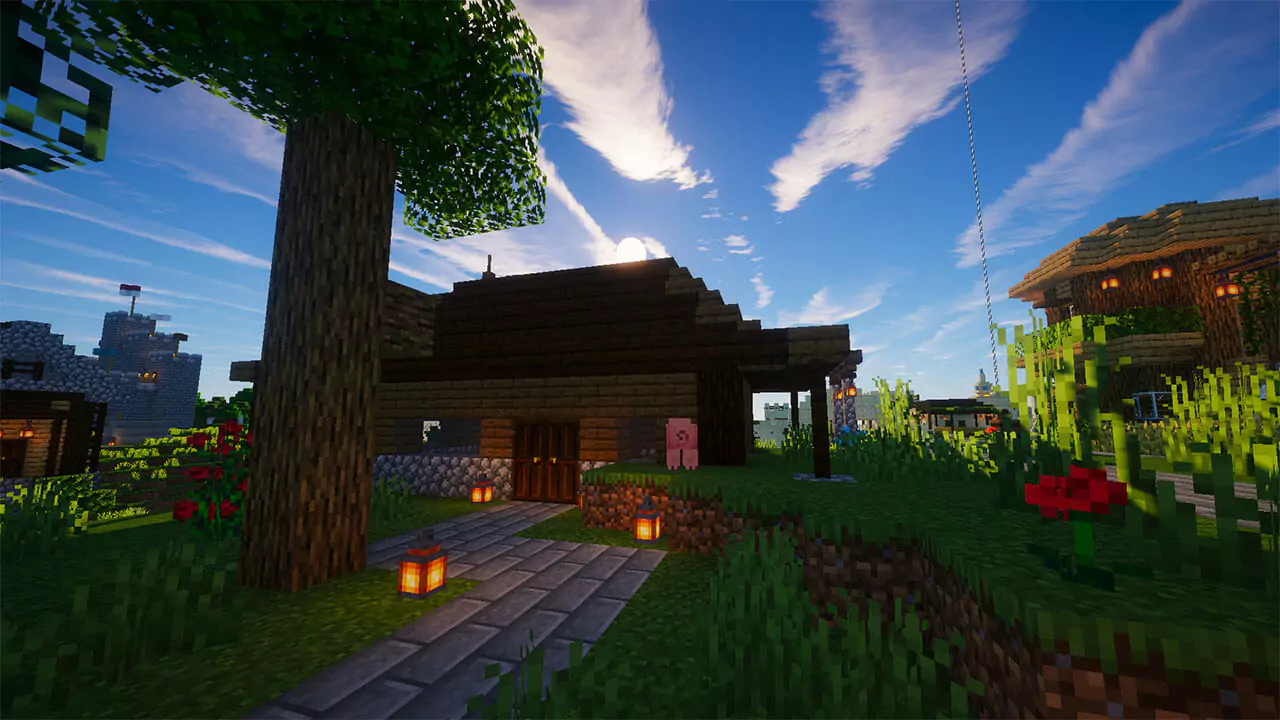 How To Download Ebin Shaders for Minecraft 1.20.3
This Minecraft shaderpack is fully compatible for Minecraft 1.20.3 and the rest of the previous versions. Follow the steps below:
Let's get right into this! Scroll down until you get to the downloads section. There is the Ebin Shaders link.
You have to choose now if you want to do this the Optifine way or the Iris way. For this Minecraft Tutorial, I'll use Optifine.
There are two different links. Each of them is for something different, click on both please.
Let's download both of the files. And that is Optifine and the shaderpack itself, let me tell you what to do.
Click on the first link please.
After that, it will take you to the redirection website, when you get there, click on the link again.
You are finally on the right website where you need to be, look at the right side please.
There is a section that we will use, and that is the "Downloads".
Make sure you choose the right Minecraft version and hit "Download".
Now just take both of the files and drop it on the desktop.
Let's repeat the steps on the second file as well.
If you want more in-depth tutorial, I have on on How To Install Shaders in Minecraft. Check it out if you want.
How To Install Ebin Shaders in Minecraft 1.20.3
Let's double-check if you have Optifine and Shaders on the desktop, otherwise, this won't work.
Take a look on the left-down corner of your screen, there is a Windows Search Bar. Open it.
Type in %appdata% and then hit enter.
The roaming folder will pop up.
Find ".Minecraft" folder and open it.
When you are there, scroll down to find the "shaderpacks" folder and then simply open it.
Now, take Ebin Shaders 1.20.3 and drop it in there.
You may ask, what to do with Optifine? I'll show you.
Go back to the desktop and double-click on the file.
Read all the info and when you are ready, hit install.
Open the Minecraft Launcher, open it.
Choose Optifine, hit play.
Once you get to the Minecraft Menu, go to Options -> Video Settings -> Shaderpacks.
Double-click on the shaderpack that you've just installed, it will enable that.
You can now click "Done" and that is everything.
Ebin Shaders — Download Links
[1.20.3] Download Ebin Shaders