I will show you How To Download Complementary Shaders for Minecraft 1.20.3. A shaderpack called Complementary Shaders 1.20.3 seeks to make Minecraft's aesthetic features ideal. These shaders are a true work of art. In terms of realism, it strives to be the ideal rendition of vanilla Minecraft. Its attention to detail is unmatched, from shadow realism to light reflection. In terms of quality and playability, this shader stands out among the competition. The accuracy of the reflected and refracted lights that pass through windows and cave entrances is one of the Complimentary Reimagined shader's most noticeable enhancements. Only a select few shader sets may be regarded as being ideal for every aspect of Minecraft. They include things like compatibility, aesthetics, gameplay, and performance. It provides so much to players like you but receives little in return.
Do you want to enjoy the best possible images in your environment despite having a low-spec system? The game has undergone extensive GPU and gaming platform optimization, in addition to a visual update of lighting effects and other components. To get your machine to function at its best, there are many parameters in Optifine that may be changed. These developers are also actively involved in the community and are committed to helping you resolve any problems or faults you encounter. To help with any in-game issues that may arise as the game is updated, they are continuously updating the shader pack. Let's get to the tutorial where I show you How To Get Complementary Shaders for Minecraft 1.20.3!
Complementary – Screenshots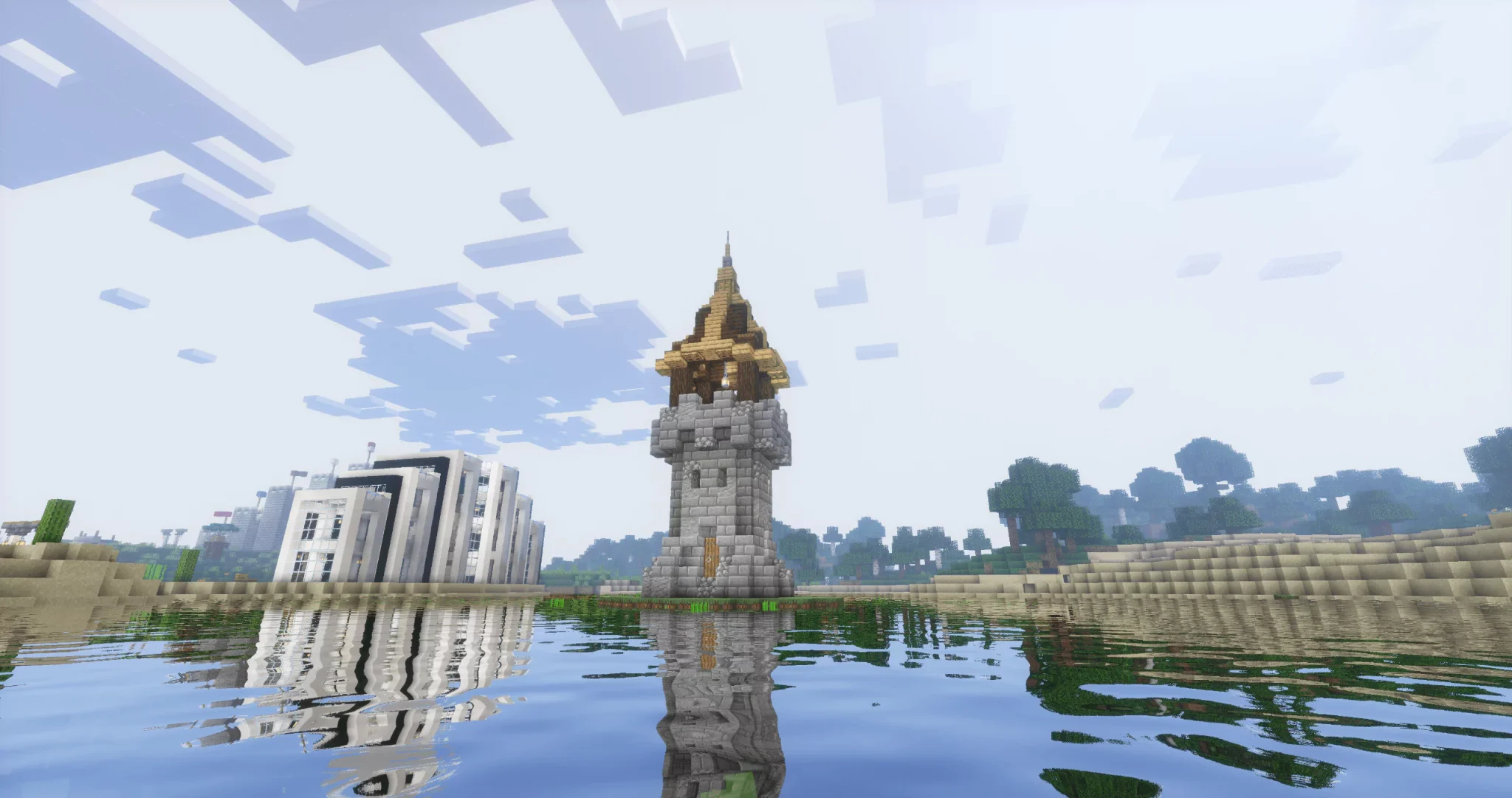 How To Download Complementary Shaders for Minecraft 1.20.3
This Minecraft shaderpack is fully compatible for Minecraft 1.20.3 and the rest of the previous versions. Follow the steps below:
Let's get right into this! Scroll down until you get to the downloads section. There is the Complementary Shaders link.
You have to choose now if you want to do this the Optifine way or the Iris way. For this Minecraft Tutorial, I'll use Optifine.
There are two different links. Each of them is for something different, click on both please.
Let's download both of the files. And that is Optifine and the shaderpack itself, let me tell you what to do.
Click on the first link please.
After that, it will take you to the redirection website, when you get there, click on the link again.
You are finally on the right website where you need to be, look at the right side please.
There is a section that we will use, and that is the "Downloads".
Make sure you choose the right Minecraft version and hit "Download".
Now just take both of the files and drop it on the desktop.
Let's repeat the steps on the second file as well.
If you want more in-depth tutorial, I have on on How To Install Shaders in Minecraft. Check it out if you want.
How To Install Complementary Shaders in Minecraft 1.20.3
Let's double-check if you have Optifine and Shaders on the desktop, otherwise, this won't work.
Take a look on the left-down corner of your screen, there is a Windows Search Bar. Open it.
Type in %appdata% and then hit enter.
The roaming folder will pop up.
Find ".Minecraft" folder and open it.
When you are there, scroll down to find the "shaderpacks" folder and then simply open it.
Now, take Complementary Shaders 1.20.3 and drop it in there.
You may ask, what to do with Optifine? I'll show you.
Go back to the desktop and double-click on the file.
Read all the info and when you are ready, hit install.
Open the Minecraft Launcher, open it.
Choose Optifine, hit play.
Once you get to the Minecraft Menu, go to Options -> Video Settings -> Shaderpacks.
Double-click on the shaderpack that you've just installed, it will enable that.
You can now click "Done" and that is everything.
Complementary Shaders — Download Links
[1.20.3] Download Complementary Shaders