I will show you How To Download MS Painted Texture Pack for Minecraft 1.20.3. MS Painted is definitely one of the best resource packs for Minecraft. For me, it is definitely number one or two in my list. It caught my attention just when I turned it on. The design was completely made in MS Paint! That is ridiculous right? If you want to find the best Minecraft Resource Pack for Minecraft 1.20.3 you are on the right place guys. The colors are kinda basic however, all of them combined is very good. The biggest downside of this Minecraft Texture pack is that the colors can make the landscape much more brighter and that may be a problem. However, I don't think it is a big issue.
There is another big thing I want to tell you and that is Optifine HD mod. Install it along with the MS Painted 1.20.3 and you will be stuned of the design! You can also use shaders. Fun fact, there are only 20 colors. There are many different resolutions and it really depends on your PC. The biggest one is the 128x resolution which I personally prefer. But I understand not all the people have a high end PC, so in that case, make sure you use the 16x version. It is very easy to install this Texture Pack 1.20.3, as you can see there is in-depth tutorial below, which is really cool. This pack offers a visual experience like no other texture pack before, that's why it's so unique.
MS Painted – Screenshots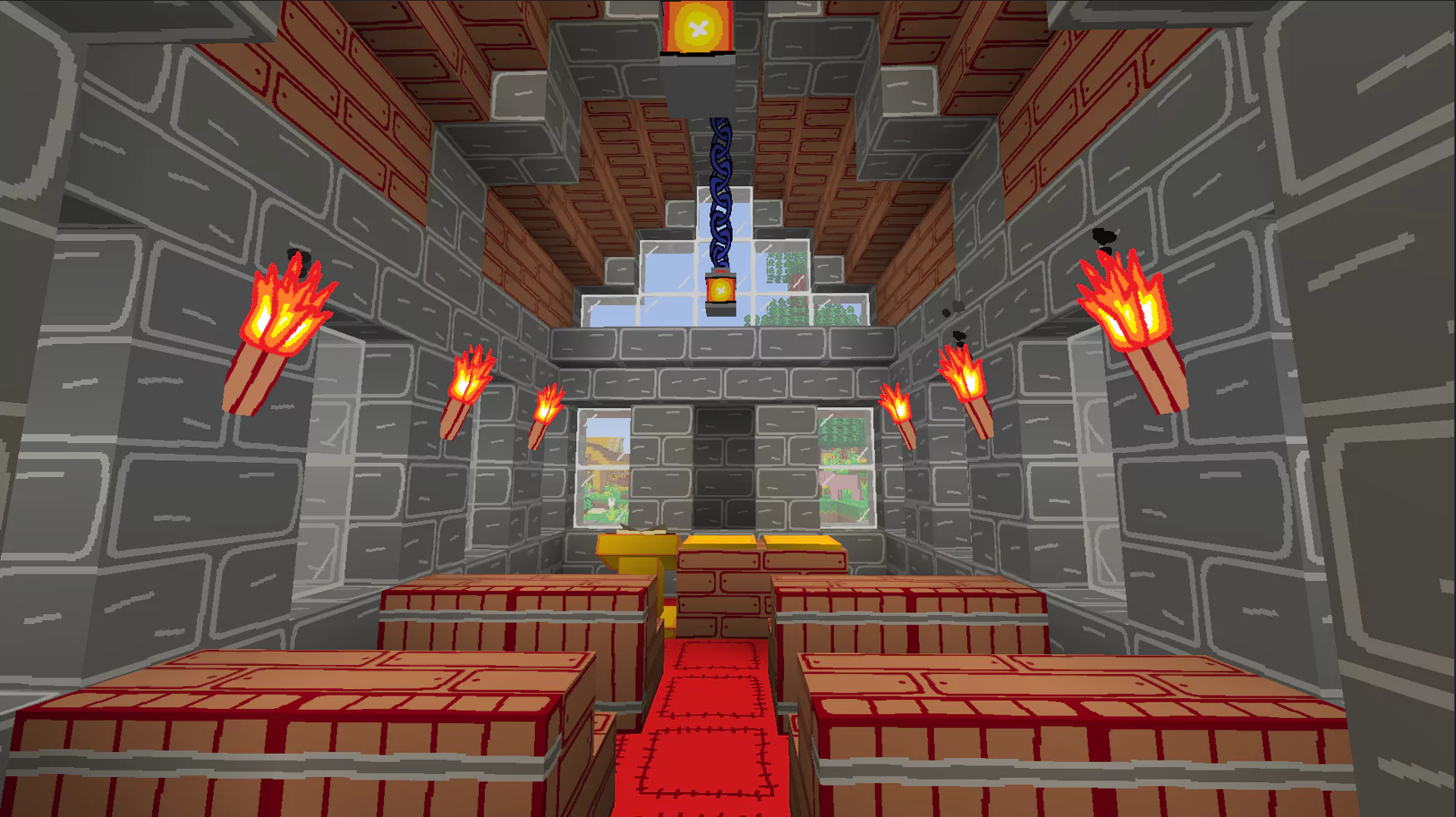 How To Download MS Painted Texture Pack for Minecraft 1.20.3
This Minecraft Resource Pack is fully compatible with Minecraft 1.20.3. You don't have to worry, it will work just fine.
Let's start. Scroll down until you get to the download section where you find the MS Painted download link and Optifine HD link as well.
In case you are wondering "Why Optifine", well most of the Minecraft Texture Pack requires you to have this mod.
There is in-depth tutorial on How To install Texture Pack in Minecraft on my website, check it out.
When you get to the download section, download both files. Let me show you how.
Simply click on the link and then it will take you to the redirection website.
Now just click on the link again, that's all.
After all these steps, you are finally on the website that I want you to be on. Look on the right side.
As you can see, there is a download section, hit download.
Just wait for the file and then take it and drop it on the desktop.
How To Install MS Painted Texture Pack in Minecraft 1.20.3
We are slowly coming to an end. Make sure you have Minecraft Texture Pack on the desktop.
Let's get to the roaming folder now!
Open the Windows Search Bar, it is on the left down corner of your screen.
When you open it, make sure you type in %appdata% and then just hit enter.
Do this and it will open the roamign folder. You should now see ".Minecraft" folder, open it.
Let's scroll down now to find the "resourcepacks" folder, open it.
Just take the MS Painted Resource Pack 1.20.3 and then drop it in the folder.
Let's install Optifine now.
Double-click on the file and agree with the terms. Hit install.
Open up the Minecraft Launcher and choose Optifine, hit play.
When you are in the menu, go to the "Options " -> "Resource Packs".
The pack will be in the left window. You should transport it to the right window.
Hover over it and click on the arrow to the right.
If you get the message "it's outdated" you don't have to worry, it will work just fine.
Click "Done" and enjoy!
MS Painted Texture Pack – Download Links
[1.20.3] Download MS Painted Resource Pack