I will show you How To Download Classic 3D Texture Pack for Minecraft 1.20.2. At first glance, everything appears to be the same, but after some time, you'll see a significant difference. Almost all of the blocks in this pack's game are in three dimensions. They still essentially have the basic Minecraft textures, but with additional features and intricate surfaces. Because the blocks have relief, they are no longer flat. The unique feature is that you don't need to set up any shaders or mods. If you wish to use POM or PBR textures, you typically have to do that. As a result, there are no bugs with the pack when used with any version of Minecraft. Since the Classic 3D resource pack 1.20.2 is so excellent, Microsoft might choose to make it the default pack for all versions of Minecraft. Since 2019, the project has been constantly maintained and is always compatible with the most recent game version.
Because even the decorative components have more depth, the overall Minecraft environment is improved. This also implies that the 3D effects will be visible everywhere. Additionally, a lot of the objects and enemies are in three dimensions. The free Default 3D texture pack, which is mostly familiar to older gamers, is remarkably comparable in many ways. The two initiatives are nearly identical. With the notable exception that the aforementioned project is no longer being updated. For those who play Minecraft on outdated hardware, there is a Lite version. Higher FPS are produced by performance optimization. Definitely give this Minecraft Resource Pack a try.
Classic 3D – Screenshots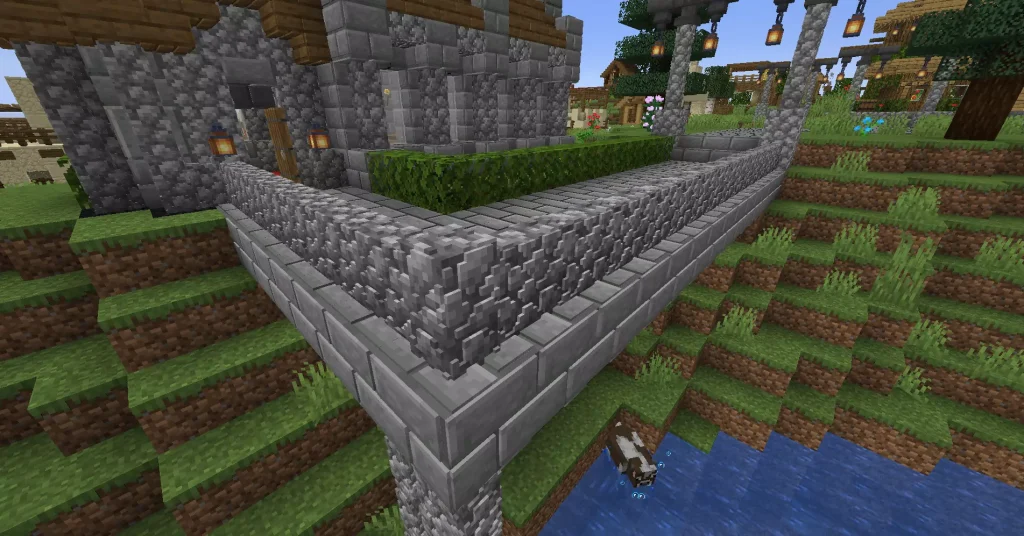 How To Download Classic 3D Texture Pack for Minecraft 1.20.2
This Minecraft Resource Pack is fully compatible with Minecraft 1.20.2. You don't have to worry, it will work just fine.
Let's start. Scroll down until you get to the download section where you find the Classic 3D download link and Optifine HD link as well.
In case you are wondering "Why Optifine", well most of the Minecraft Texture Pack requires you to have this mod.
There is in-depth tutorial on How To install Texture Pack in Minecraft on my website, check it out.
When you get to the download section, download both files. Let me show you how.
Simply click on the link and then it will take you to the redirection website.
Now just click on the link again, that's all.
After all these steps, you are finally on the website that I want you to be on. Look on the right side.
As you can see, there is a download section, hit download.
Just wait for the file and then take it and drop it on the desktop.
How To Install Classic 3D Texture Pack in Minecraft 1.20.2
We are slowly coming to an end. Make sure you have Minecraft Texture Pack on the desktop.
Let's get to the roaming folder now!
Open the Windows Search Bar, it is on the left down corner of your screen.
When you open it, make sure you type in %appdata% and then just hit enter.
Do this and it will open the roamign folder. You should now see ".Minecraft" folder, open it.
Let's scroll down now to find the "resourcepacks" folder, open it.
Just take the Classic 3D Resource Pack 1.20.2 and then drop it in the folder.
Let's install Optifine now.
Double-click on the file and agree with the terms. Hit install.
Open up the Minecraft Launcher and choose Optifine, hit play.
When you are in the menu, go to the "Options " -> "Resource Packs".
The pack will be in the left window. You should transport it to the right window.
Hover over it and click on the arrow to the right.
If you get the message "it's outdated" you don't have to worry, it will work just fine.
Click "Done" and enjoy!
Classic 3D Texture Pack – Download Links
[1.20.2] Download Classic 3D Resource Pack